Leather Fashion Gloves REVERSIBLE Fingerless Style Espresso, Turtle Gloves
With Black and Brown, these Turtle Gloves have your wardrobe covered.
Description
Leather Fashion Gloves with Distressed Leather appearance. Fashion ready to coordinate with black or brown fashion apparel.
Style: Espresso [PHOTO: She is wearing 'Espresso'. He is wearing 'Coffee'.]
Like the 'Coffee' Style, these gloves are also a great neutral option. Instead of the Suede look and feel of 'Coffee', Espresso has Distressed Leather look and feel.  Change from black gloves to rich brown gloves in a snap.
Black Premium 200 Weight Fleece and Black Distressed Suede Cloth.
Dark Brown Premium 200 Weight Fleece and Dark Brown Distressed Suede Cloth.
Made in U.S.A. of U.S.A. and Imported Fabrics.
100% Polyester. Machine Wash Warm. Tumble Dry Low. For best results: Hand Wash, Dry Flat.
Additional information
| | |
| --- | --- |
| Weight | 3.0 oz |
| Dimensions | 8 × 4 × .5 in |
| Size | Child Large 7-11, Child Medium 4-7, Child Small 2-4, XLarge, XSmall, XS, S, M, L, Small, M/L, Medium, Large |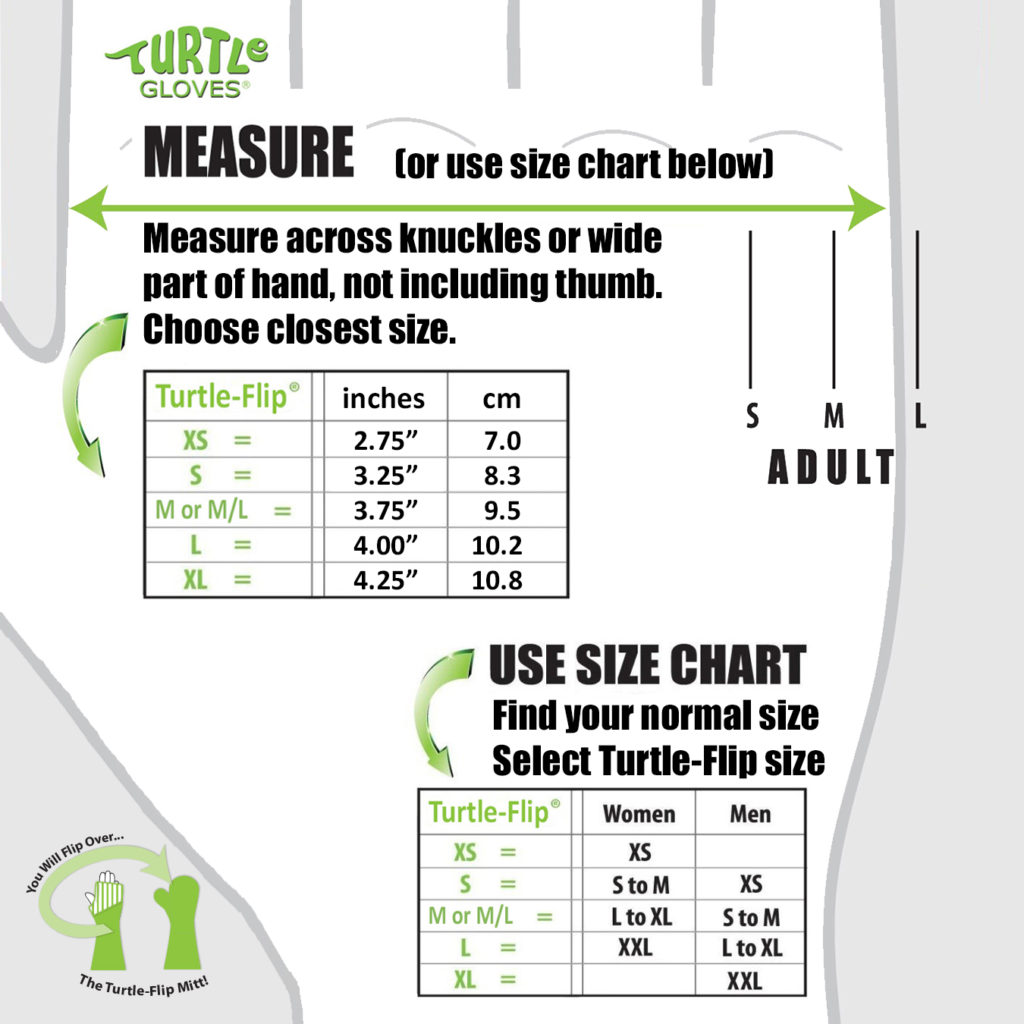 Most Turtle-Flip Mittens cover a wide range of hand sizes.
Lightweight & Midweight (Y  XS  S  M/L  XL);
Y Youth - Youth about 8-12 years, women with petite hands and fingers
XS  Extra Small - Women or teens with narrow hands but longer fingers
S  Small - Most women wear Small
M/L  Medium/Large - Most Men wear M/L
XL  Extra Large - for very large hands
Heavyweight 'Weather Protect' (XS  S  M  L);
XS  Extra Small - Adult XS, women with narrow hands, teens
S  Small - Most women wear Small
M  Medium - Women with larger hands, Men with smaller or average hands
L  Large - Most Men wear L
Fleece Mittens 'Winter Cozy Colors and Prints' (Y  S  M  L);
Y Youth - Youth about 8-12 years, women with petite hands and fingers
S  Small - Most women wear Small
M  Medium - Women with larger hands, Men with smaller hands
L  Large - Most Men wear L