Description
Fashion Scarf Reversible – Lightweight
Fashion Scarf Reversible Lightweight for Spring, Summer or Fall. Discover numerous fashionable ways to wear this unique, triple-layer scarf. Unleash your imagination!
You can simply flip the scarf over for a different look, but you can also turn it completely inside-out!
1. Slide entire scarf onto right arm.
2. Grip end of scarf with right hand.
3. Using left hand, grasp the scarf about at the wrist of right arm and slide off right hand in small sections until the scarf turns completely inside out!
Royal Butterfly: Large Butterfly Pattern creates beautiful color combination with Royal Blue and Brown luminous, silky fabrics.
Watercolors in the Garden: Like a watercolor painting of the garden, this lovely floral pattern combined with garden greens flows like the breeze in the trees.
Made in the U.S.A. of Imported Fabric. Hand wash recommended.
Not too short and not too long. Scarves are approximately 48 inches long and 6 inches wide.
Additional information
| | |
| --- | --- |
| Weight | 3 oz |
| Dimensions | 8 × 4 × 0.5 in |
| Design | Royal Butterfly, Garden Watercolors, Mother's Poppy, Bold Blue, Nautical Blue Stripe, Purple Floral |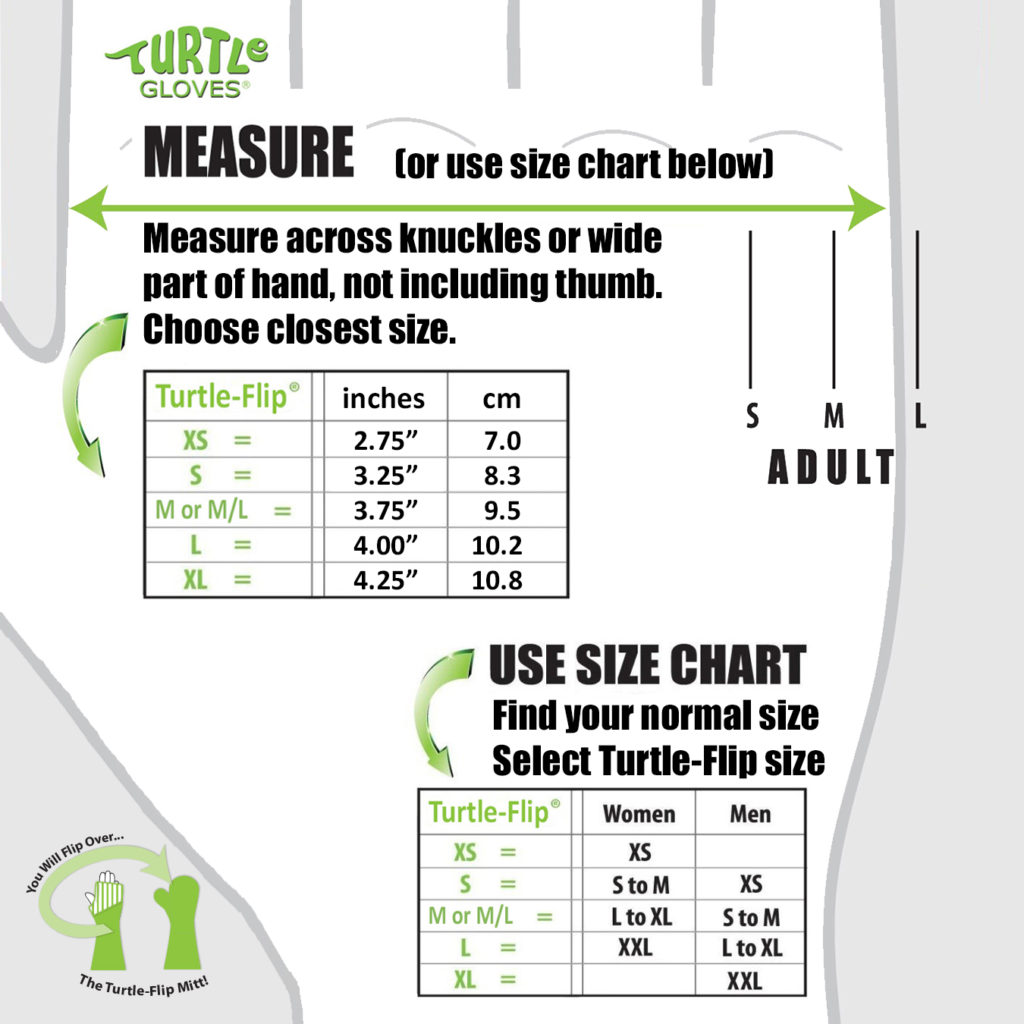 Most Turtle-Flip Mittens cover a wide range of hand sizes.
Lightweight & Midweight (Y  XS  S  M/L  XL);
Y Youth - Youth about 8-12 years, women with petite hands and fingers
XS  Extra Small - Women or teens with narrow hands but longer fingers
S  Small - Most women wear Small
M/L  Medium/Large - Most Men wear M/L
XL  Extra Large - for very large hands
Heavyweight 'Weather Protect' (XS  S  M  L);
XS  Extra Small - Adult XS, women with narrow hands, teens
S  Small - Most women wear Small
M  Medium - Women with larger hands, Men with smaller or average hands
L  Large - Most Men wear L
Fleece Mittens 'Winter Cozy Colors and Prints' (Y  S  M  L);
Y Youth - Youth about 8-12 years, women with petite hands and fingers
S  Small - Most women wear Small
M  Medium - Women with larger hands, Men with smaller hands
L  Large - Most Men wear L