Warm Hat with Thermal Protection
Description
Warm Hat with Thermal Protection – Durable, thermal fabric gives this hat flexibility with structure, wind protection, superior warmth and water repellent action with DWR.
Warm Hat made with thermal fabric that has a durable fabric face with DWR (Durable Water Repellent) treatment that will bead up water in a light rain or snow. The other side of the fabric is soft similar to a fleece-feel. The top and base of the hat are made with the durable side facing out and the center part of the hat has the soft side out, giving the hat a fashionable tone-on-tone appeal.
The base of the hat is made to be folded outside or inside to change style or pulled down to provide more warmth over the ears. Wide elastic trim adds a stylish flair when folded to the outside and also gives the hat a snug fit when folded outside or inside or when pulled down to cover the ears.
Size Small fits up to about 22 inch circumference. Large fits up to about 24 inches.
Available in black.
Made in U.S.A.
100% Polyester. Machine Wash Cold Gentle. Tumble Dry Low.
Additional information
| | |
| --- | --- |
| Weight | 3 oz |
| Dimensions | 8 × 4 × 0.5 in |
| Color | Black Tone on Tone |
| Size | Small, Medium, Large |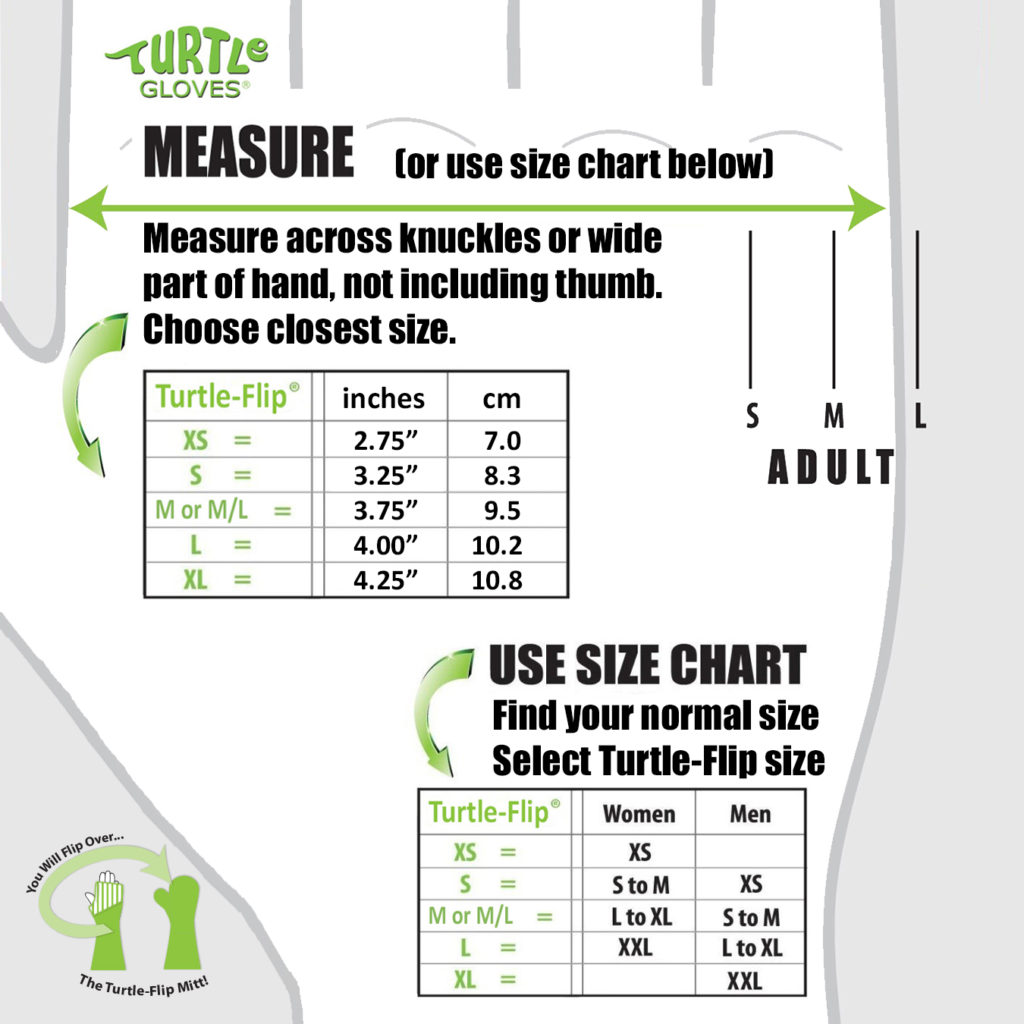 Most Turtle-Flip Mittens cover a wide range of hand sizes.
Lightweight & Midweight (Y  XS  S  M/L  XL);
Y Youth - Youth about 8-12 years, women with petite hands and fingers
XS  Extra Small - Women or teens with narrow hands but longer fingers
S  Small - Most women wear Small
M/L  Medium/Large - Most Men wear M/L
XL  Extra Large - for very large hands
Heavyweight 'Weather Protect' (XS  S  M  L);
XS  Extra Small - Adult XS, women with narrow hands, teens
S  Small - Most women wear Small
M  Medium - Women with larger hands, Men with smaller or average hands
L  Large - Most Men wear L
Fleece Mittens 'Winter Cozy Colors and Prints' (Y  S  M  L);
Y Youth - Youth about 8-12 years, women with petite hands and fingers
S  Small - Most women wear Small
M  Medium - Women with larger hands, Men with smaller hands
L  Large - Most Men wear L