Description
RUNNING HAT PONYTAIL HAT – The Curiously Engineered HEAD WRAP with Multiple Functionality. PATENT PENDING (A.K.A HALF HATS )
The Running Hat Ponytail Hat is a ponytail version of the Head Wrap family of products. Wear the Head Wrap as a Vented Running Hat, Half Hat, Headband, Ear Warmer, Neck Wrap or Face Wrap. While not just for running, the Hat Wrap works great to keep the hair and sweat out of your eyes and off your neck during many activities, such as hiking, biking, and yard work. You can wear the Wrap under most any full hat, ball cap, helmet or hardhat for ear warmth, comfort or to keep the sweat out of your eyes.
Comfortable and stays put:
You will find the Ponytail Hat is comfortable, easy to use and will stay in place.  This Running Hat can be worn as a hat with open top, folded as a headband, worn as a neck wrap, face cover or wrapped around the wrist when removal is necessary. In addition, this model has a built-in hair tie elastic for a ponytail or bun. (If not needed, it can be ignored, removed or replaced with elastic or string; pull through with paper clip or safety pin, then tie in a knot)
How to use the Ponytail Hat:
1. Pull down onto neck  2. Use elastic loop to tie hair low or high as desired  3. Pull up onto head or fold into headband.
Features and Options:
One Size: Stretchy fabrics fit most teens and adults.
Lightweight: Made entirely with Lightweight fabrics that are wicking and breathable. Perfect for Summer, Spring and Fall. Fold into Lightweight headband or sweatband.
Midweight: Made with Midweight and Lightweight fabrics that are wicking and breathable. Base portion of  Wrap is double layer fabric for more ear warmth. Top portion is Lightweight or Midweight fabric. Ideal for Fall and Winter.
See Optional add-on Great Lakes Patch
Made in U.S.A.; Most Models 93% Polyester, 7% Spandex
Machine Wash Cold or Hand Wash. Tumble Dry Low or Hang Dry.
Do not Bleach. Do not Dry Clean. Do not use Fabric Softener.
Additional information
| | |
| --- | --- |
| Weight | 3 oz |
| Dimensions | 8 × 3 × 0.5 in |
| Color | Lightweight Charcoal, Midweight Black/Gray, Green/Orange HAT w/ CORKTOWN RACES Logo, Lightweight Beach Blue, Lightweight Brick Red, Lightweight Dark Navy, Lightweight Deep Red, Lightweight Grey, Lightweight Orange, Lightweight Teal |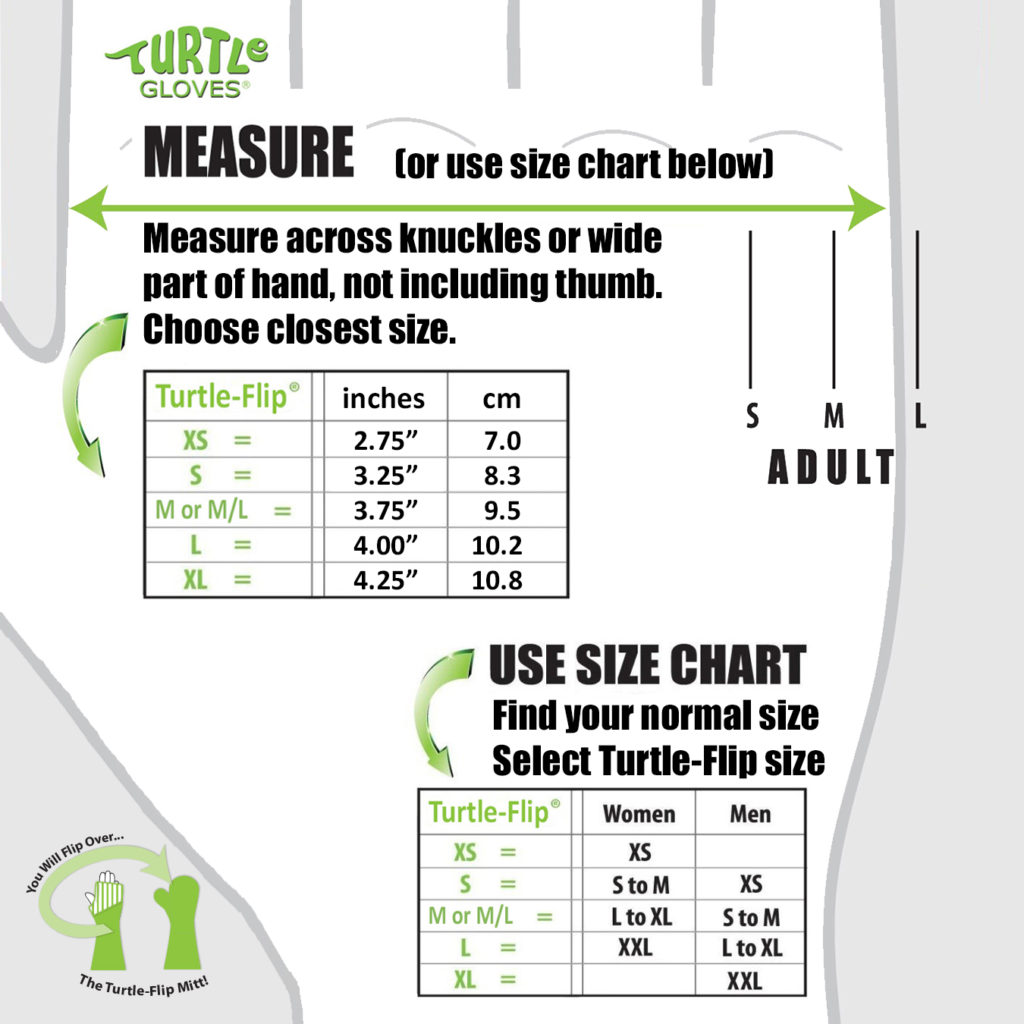 Most Turtle-Flip Mittens cover a wide range of hand sizes.
Lightweight & Midweight (Y  XS  S  M/L  XL);
Y Youth - Youth about 8-12 years, women with petite hands and fingers
XS  Extra Small - Women or teens with narrow hands but longer fingers
S  Small - Most women wear Small
M/L  Medium/Large - Most Men wear M/L
XL  Extra Large - for very large hands
Heavyweight 'Weather Protect' (XS  S  M  L);
XS  Extra Small - Adult XS, women with narrow hands, teens
S  Small - Most women wear Small
M  Medium - Women with larger hands, Men with smaller or average hands
L  Large - Most Men wear L
Fleece Mittens 'Winter Cozy Colors and Prints' (Y  S  M  L);
Y Youth - Youth about 8-12 years, women with petite hands and fingers
S  Small - Most women wear Small
M  Medium - Women with larger hands, Men with smaller hands
L  Large - Most Men wear L